SERVING UP HOME TOWN SUPPORT AND BIG SANDWICHES NEAR CAL POLY
SERVING UP HOME TOWN SUPPORT AND BIG SANDWICHES NEAR CAL POLY
Having been a restaurant that serves sandwiches near Cal Poly for 50 years, it's no surprise that our paths have crossed with the local college time and time again. After all, we love the college, and college kids love sandwiches… and why wouldn't they? Sandwiches are portable, affordable, and healthier than fast food!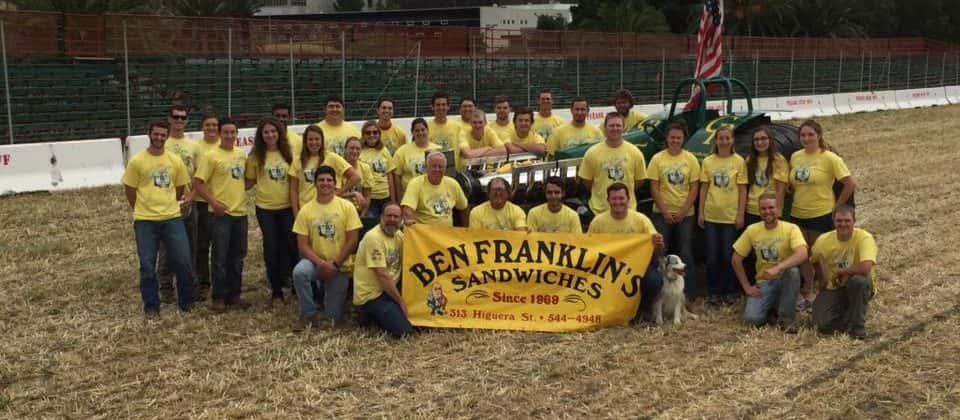 In fact, the owner and his wife both attended Cal Poly and have supported the award-winning college in San Luis Obispo whenever possible. We love watching the Mustang's baseball games from Krukow's Corner, the soccer and football games at Alex G. Spanos Stadium, and the Volleyball and Basketball games in Mott Gym. We look forward to cheering on the Mustangs on the new sand volleyball courts as well. We also are proud to supply the sandwiches for the Sideline Crew at Cal Poly football games, give away free lunches as prizes at Mustang sporting events, and have supplied food for private clubs, including the Tractor Pull team and Jim's former fraternity, Alpha Chi Sigma.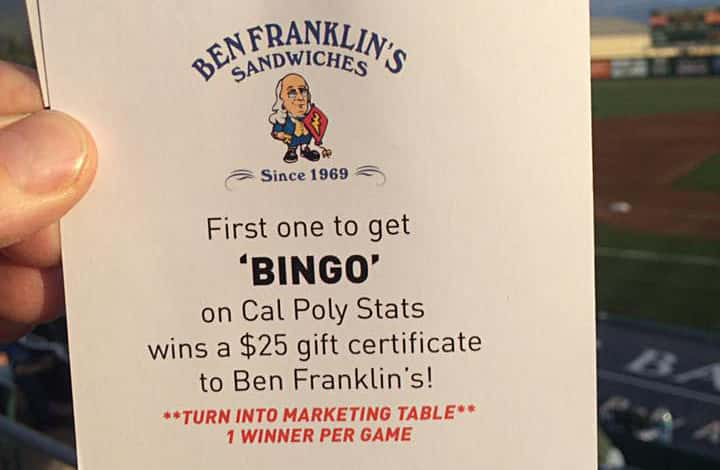 We're proud to share the history of SLO with Cal Poly. Actually, we're pretty sure that the Cal Poly motto of "Learn by Doing" is really just a simplified version of Benjamin Franklin's famous quote, "Tell me and I forget, teach me and I may remember, involve me and I learn."