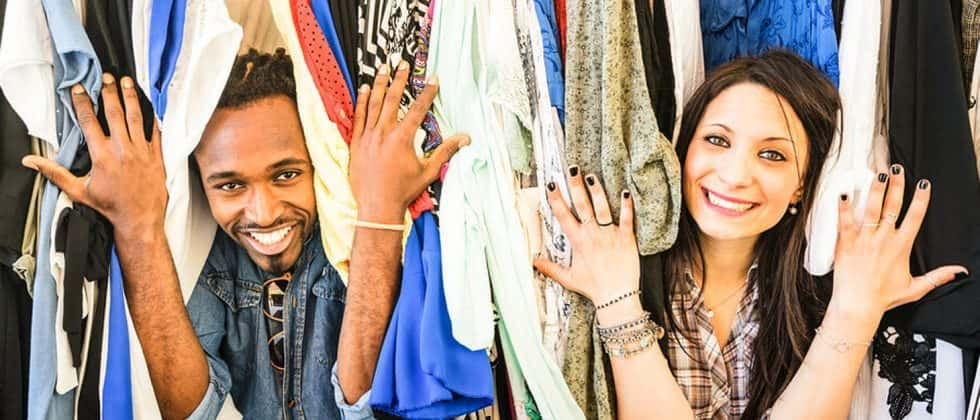 THRIFTY DINING AND THRIFT SHOPPING IN SAN LUIS OBISPO
THRIFTY DINING AND THRIFT SHOPPING IN SAN LUIS OBISPO
Let's face it, when you live in San Luis Obispo you need to pinch your pennies wherever you can. So check out these places near our SLO sandwich shop that will save you some coin. A bonus to several of them, is that they support a local charity – so it's good for your pocketbook and a non-profit in need too!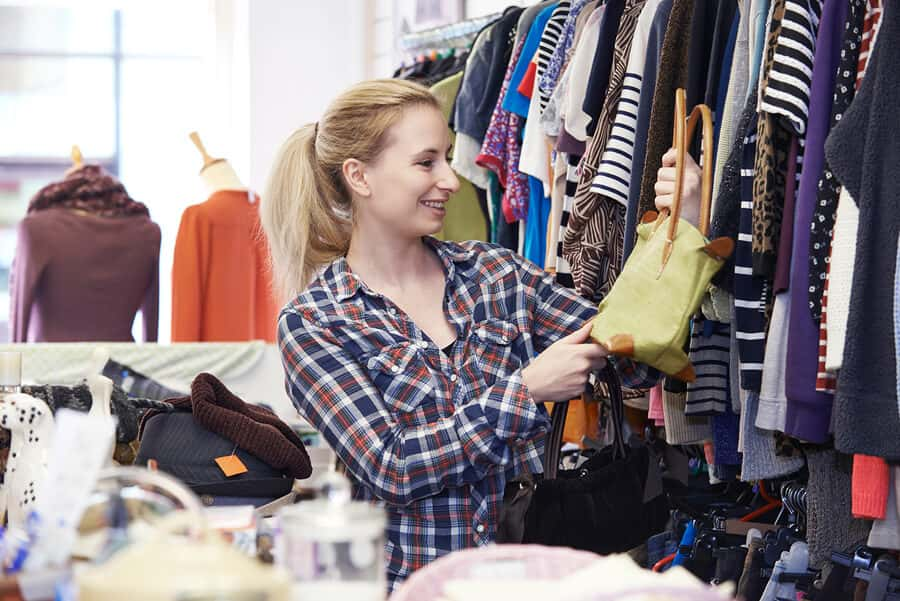 1. FRED & BETTY'S THRIFT STORE
Supporting SLO Classical Academy
Hours: Monday-Saturday 10am-5pm
532 Higuera St, San Luis Obispo
Free parking is available
This classic thrift store is always clean and well organized. They often have daily deals or a spinning wheel of savings, which adds to the fun. It's a great place to find those holiday-themed items, household goods, clothing and books. They don't have a huge furniture section, but do usually carry some pieces. Plus, if you donate to them, they'll give you a 20% off coupon to stock up on new stuff!
2. HOSPICE PARTNERS HOPE CHEST
Supporting Wilshire Hospice
Hours: Monday-Saturday 10am-5pm
445 Higuera St, San Luis Obispo
Free parking is available
Always worth a stroll through, this thrift store is on the small side, but always neat at a pin. There's usually only one or two rounds of kids' clothes, but several racks for adults. They usually have some furniture and artwork, which is always nice quality. Their jewelry case is fun to look through to find something unexpected. You can tell that they are selective with their items, but still price them well.
3. ACHIEVEMENT HOUSE THRIFT STORE
Supporting Achievement House
Hours: Call for hours 805-543-0412
553 Higuera St, San Luis Obispo
Free parking is available
One of our favorite local charities is supported by this charming thrift shop. Their inventory is small but selective, with a few racks of clothing, some housewares and lots of unique finds. They have different daily deals – so it may be worth calling and asking to make sure you get the best price on what you're looking for.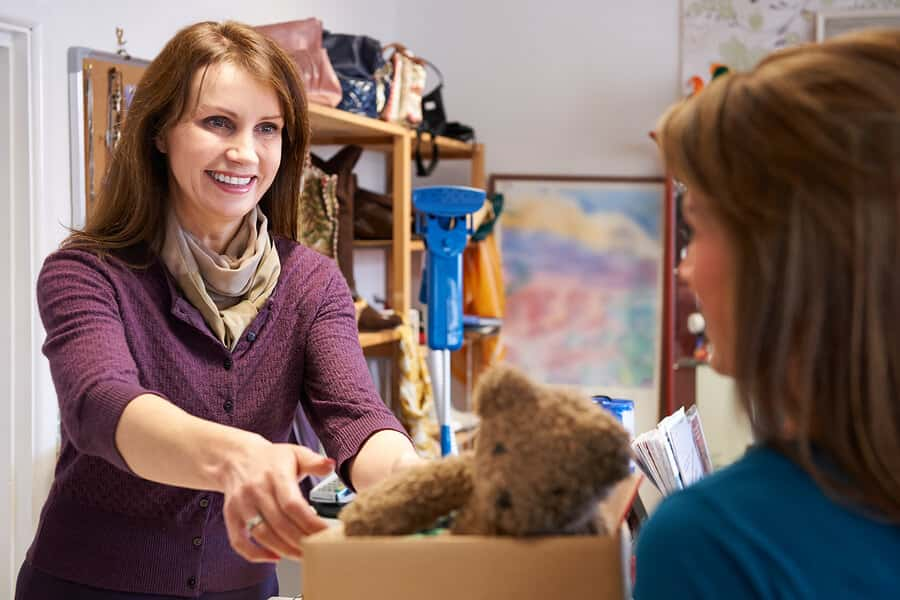 4. OLD MISSION SCHOOL THRIFT STORE & A PEEK IN THE ATTIC
Supporting Old Mission School
Hours: Monday-Saturday 10am-5:30pm
2958 S Higuera St, San Luis Obispo
Free parking is available
Dubbed by locals as "Mission Thrift" this is another well sized thrift store in SLO with lots of selection. They always have great new stuff coming in, with several higher quality finds. They make an effort to offer seasonal items, especially Halloween costumes! Another reason to love this place are the rotating discounts. They offer several regular discounts, but have daily deals that can't be beat – check their facebook page for updates. They recently moved from their Broad Street location, so check out their new home which is closer to us now!
5. GOODWILL CENTRAL COAST
Supporting Goodwill Industries
Hours: Monday-Saturday 9am-8pm, Sunday 10am-6pm
15 Higuera St, San Luis Obispo
Free parking is available
Probably the largest thrift store in San Luis Obispo, this place has tons of clothes and household items to peruse through. It's a great place to find that shirt intended for a themed party, or a nicer outfit to impress your friends. They always have some interesting sporting goods, lots of books, and so much more!
6. A SATELLITE OF LOVE
Hours: Tuesday-Friday 11am-6pm, Saturday 11am-5pm, Sunday 11am-3pm
Special events by schedule
1335 Walker St, San Luis Obispo
Free parking is available
Fun and funky is the best way to describe this resale store in San Luis Obispo. It's more of a community space with vintage clothes, new and used books and records, home goods and décor. They regularly host live music, art and community events too! It's a great place to find that totally "you-nique" item than you can't find anywhere else.
7. CHEAP THRILLS
Hours: M-W 11am-7pm, Th-Sat 11am-9pm, Sunday 11am-5pm
563 Higuera St, San Luis Obispo
Free parking available
If you're looking for used or vintage music, comic books, video games, movies and more, this is the place! It's been in San Luis for about as long as we have, and you'll even spot some artwork done by the same artist who painted our walls. They will even buy your old stuff that you don't want anymore, or even make a trade. It's a really fun place to kill some time, and save a few bucks on things that entertain you!
8. SLO CAMP N' PACK
Hours: Monday-Saturday 9am-6pm, Sunday 11:30am-4:30pm
341 Higuera St. San Luis Obispo
Free parking available
Though not technically a thrift store, there are still bargains to be had at this Army/Navy surplus store in SLO. You never know what you're going to find at this fun business we share our parking lot with. It's also a great place to find an affordable Halloween costume. Plus it's an easy walk to grab lunch, or treat yourself to a fresh-baked brownie, cookie or Rice Krispy bar. Come check it out!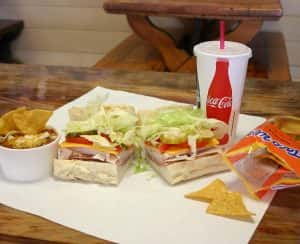 GRAB AN AFFORDABLE LUNCH IN SAN LUIS OBISPO NEAR IT ALL
Ben Franklin coined the phrase, "A penny saved is a penny earned," and now that phrase has truly come full circle! Ben Franklin's Sandwiches is at the center of all of these great thrift, resale and consignment stores in SLO. So when you're out bargain hunting, stop in for an affordable lunch in San Luis Obispo to fuel up for savings. You'll see that we're as original as the items you'll find, that you never knew you needed.